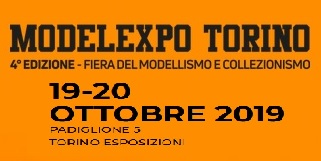 Naran Fantasy Wars battle
Battle played the sunday 20th October, 2019
at the MODEL EXPO TORINO 2019 Convention
Turin Expo Palace - Corso Massimo d'Azeglio, 15 - Turin
Hellenes against Sauryan (Reptile Men)
FIRST ERA SCENARIO
The sovereign of Sparthas, Agis the 3rd, entrusted the younger brother Antipatros with the task of organizing an exploratory expedition beyond the Pillars of Heracles, in order to reach the mythical land of the Aztland, where there would be immense treasures. It seems that to put this idea in the head of King Agis, it was Heracles, who will participate in the expedition together with his nephew Iolaus and his friend Bellerophon. After a long journey across the Kretheus Sea and then, past the Pillars of Heracles, the Aztland Ocean, the fleet of Hellenes, made up of five warships and two cargo ships, finally reaches the shores of the continent Muhr. Landed without any problem, the Hellenes set off reaching a vast plateau, at the end of which, in the distance, one can glimpse a high step pyramid surrounded by other lower buildings. The small Hellenic army then sets off towards what appears to be a city. After two days of marching, the scouts sent on reconnaissance return with the news that an army of strange creatures is deplyed in battle. Evidently the local natives do not like the visits of foreigners. Antipatros gives the order to place the camp to spend the night. This is done. The night passes quietly, but even before the sun rises, a strong, dreary roll of drums gives the Hellene an early alarm. The enemies approached. The time has come to fight. Heraclids and Sparthans constitute the spearhead of the Hellenic alignment, with the other Units, including the Bellerophon's Knights on pegasi, to cover the flanks. The enemies, who now see each other well, have also lined up big creatures with strange shapes and warriors on bizarre flying creatures. It will be a day of blood, a day of Heroes.
Armies and outcome of the battle:
we played with 3000 points and 1000 ars arcana points each.
The battle ended with a "MASSACRE" in favor of the Hellenes. Heracles and Bellerophon have made the difference! The Sauryan army suffered 2250 points of losses (out of 4000), against the 1268 points of losses suffered by the Hellenes.
IMAGES