ARAKNOTAURS & CURSED ELVES against MEN at ARMS
Battle played in the week of 4 to 10 May 2020
Headquarters of the Naran Team Turin
Armies:
We played with armies of 4000 points and 1500 points of magic (Ars Arcana) each.
The armies were represented respectively by 167 miniatures of Men at Arms and 115 miniatures of Araknotaurs & Cursed Elves), for a total of 282 miniatures. .
You can see in the following pages the complete lists of the miniatures of the two Armies employed in the battle:
Nota:
The scenario included an incursion of Araknotaurs & Cursed Elves into the territory of the Argos Empire.
Outcome of the clash in terms of points::
The battle ended with a "DRAW", which in terms of points was slightly in favor of the Men-at-Arms (Sergio) :
Araknotaurs & Cursed Elves suffered 3403 loss points (Sandro);
Men-at-Arms suffered 3039 loss points (Sergio), with a difference of 364 pointd in their favor.
Another epic battle of Naran Fantasy Wars !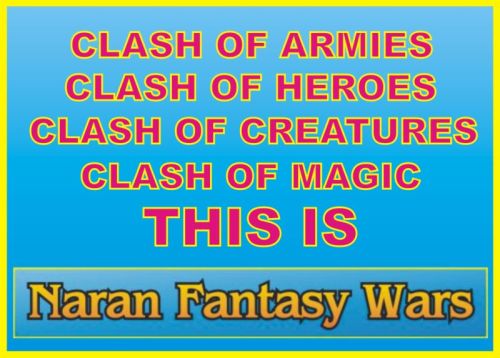 IMAGES