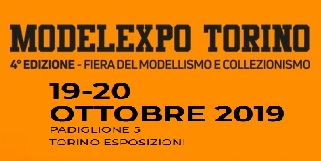 Naran Fantasy Wars battle
battle played the saturday 19th October 2019
at the MODEL EXPO TURIN Convention 2019
Turin Expo Palace - Corso Massimo d'Azeglio, 15 - Turin
Men-at-Arm (Argos Empire) against Army of Darkness (Undead)
THIRD ERA SCENARIO
A horrible, terrifying, deadly Army of Darkness made its appearance on the border of the Argos Empire with the dark lands of the Transilvanja. The Undead marched along the border, heading south, devastating each village they encounter as they passed. No one is spared. The hideous creatures make no distinction: men or women, young or old, even children. Instead they disdain the animals, which evidently do not attract them, except the horses, which they kill and then make them rise again like undead horses, to use them as battle mounts. It looks like an unstoppable wave. The Duke Janko Hunjadi, governor of Karpathya, sends an army against the Army of Darkness, with the task of eliminating those monstrosities.
Armies and outcome of the battle:
we played with 3000 points and 1000 ars arcana points each.
The battle ended with a "MAJOR VICTORY" in favor of the Undead. The imperial army suffered a scorching defeat: its losses amounted to 1961 points (out of 4000), while the Undead suffered only 766 points of losses, with a difference in their favor of 1195 points. The surviving Imperials have withdrawn, leaving time for the Undead to appropriate the bodies of their fallen comrades, thus further reinforcing their horrendous Army with other walking corpses, able to fight under the command of the Undead Warchief.
IMAGES